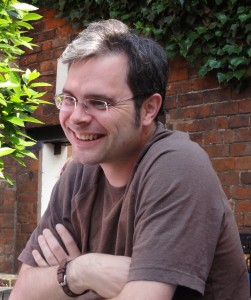 I am a science journalist with 20 years of experience as a reporter and editor.
Before turning freelance in January 2013, I spent four years as the chief news editor at Nature magazine, where I ran the global news team and shepherded numerous exclusives into print and online. I was the editor of Chemistry World magazine from 2006 to 2008, which followed two years as a reporter at Nature. I now live and work in Penrith, UK.
My writing spans the physical sciences: from astrophysics and planetary sciences, through chemistry and materials, to Earth and environmental science. I have broken exclusives from major conferences; watched in awe as grains from a comet's tail were studied for the very first time; and reported from the bleak heart of Chernobyl's exclusion zone. I have a reputation for delivering crisp copy to tight deadlines.
As an editor, I have commissioned and edited stories on every topic in science, from the latest in genome sequencing to the quirks of German science policy. My contacts book bulges with freelancers and renowned researchers from around the world.
I was the consultant editor and co-author of Short Cuts: Science, a new book (out in January 2023) that provides the map you need to start exploring big ideas. Fifty quickfire questions lead to 'short cut' or 'scenic route' answers that give you a guided tour of essential concepts in science.
I have a masters degree in chemistry from the University of Oxford, a PhD in organometallic chemistry from Imperial College London, and spent a year as a post-doctoral fellow at McMaster University, Canada, studying the chemistry of technetium radiotracers. I also hold an MSc in Science Communication from Imperial.
Please read more about my Editing, and check out my latest Clips.