As chief news editor at Nature magazine, I spent four years running the global news team and shepherded numerous exclusives into print and online. I enjoyed working with staff and freelance reporters to craft the very best science and policy stories for Nature's demanding audience of research scientists.
At Chemistry World I recruited popular columnists, launched a vibrant careers section, expanded our online content and quadrupled our web traffic. Our readership grew significantly when we launched a spin-off magazine, Chemistry World: China.
One of the most satisfying parts of my job as an editor has been training tyro reporters and interns, who have gone on to staff positions at the BBC, Nature, New Scientist and Research Fortnight. I have also run 'quick start' science writing courses for novices.
I am a Contributing Editor at Chemical & Engineering News, and a Consultant Editor for the magazine section of Proceedings of the National Academy of Sciences, editing news features that include: 'The other microbiome'; 'Agents of influence'; and 'Kickstart your research'.
I edited the UK Government Chief Scientific Adviser's annual reports in 2014, 2015 and 2016: 'Innovation: managing risk, not avoiding it'; 'Forensic science and beyond'; and 'From waste to resource productivity' .
I also edited the UK Government Office for Science's 'Blackett reviews' on 'Distributed ledger technology' and 'Computational modelling'.
In 2018, I edited the Royal Society / British Academy report on 'Harnessing Educational Research'.
Here are some older examples of my editing work for Nature: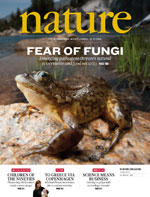 China's stem-cell rules go unheeded
Nature investigation discovers that unproven therapies are still widely available despite health ministry ban.
READ MORE →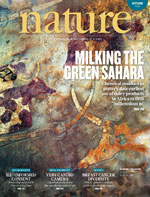 Romanian prime minister accused of plagiarism
Allegations prompt questions about government's ability to tackle misconduct in academia.
READ MORE →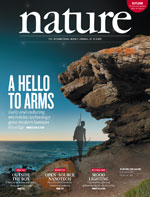 Drug-pollution law all washed up
EU initiative to clean up waterways faces tough opposition.
READ MORE →